Susan E. Brune
`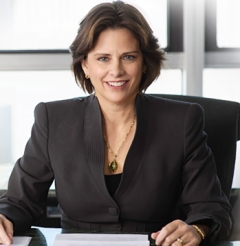 Susan has been consistently recognized for excellence in the practice of law. Chambers USA has identified Susan Brune as a "Star Individual," an elite ranking above "Band 1." Per Chambers, "Susan is savvy, responsive, effective and discreet. She is at the top of her game." Also, per Chambers, Susan is a "spectacular" lawyer.
In praise of her firm, Chambers USA noted, "The firm is outstanding in its responsiveness, thoroughness and innovation. They handle very complex matters flawlessly."
Susan is focused on efficiently solving her clients' problems, whether they involve commercial disputes or contacts with prosecutors or regulators. In the white collar sphere, Susan has repeatedly warded off indictment and regulatory charges through sound strategic choices, meticulous preparation and forceful advocacy. When cases are brought, she is equally effective. A seasoned trial lawyer, she achieved a complete victory for a private equity investor in an enforcement case in the SEC's administrative forum. She also obtained the acquittal of a Bear Stearns hedge fund manager in a federal jury trial.
Before starting her private practice, Susan served as a federal prosecutor in Manhattan.